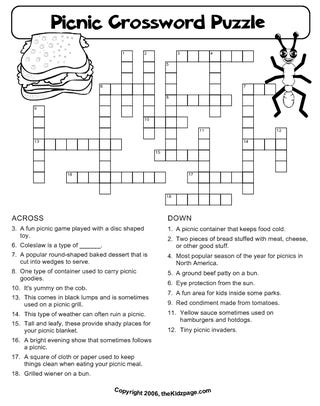 Welcome to Cross Thread Thursday!
I had a post all ready to go last week and story beat me to it! So, starting again, I'm back at work after having a week off. We'd planned to do a ton of yard work but my father in law ended up having non-emergency-but-we-need-to-do-this-now surgery so we went back and forth to the hospital all week. It was a long week.
I believe we're supposed to have a theme, this week, it's bees. I didn't really see any bee crosswords, so you got a Picnic one instead. Besides, while I love bees, their venom does NOT like me. Or my body doesn't like it. Either way, there ya go :)
On To The FUN! All of our friends at Whitenoise, Hackerspace, Groupthink, Powder Room, Odeck, Tay, Oppo, Backtalk, and Clashtalk have been busy over the past week or so. In case you missed them, here are a few and if you read them, why not revisit?