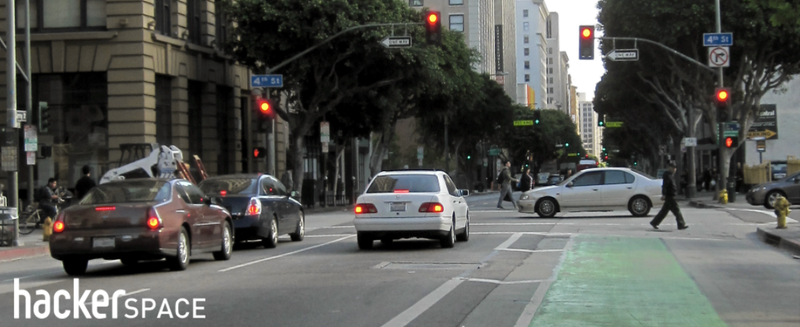 This week I'm going to go over how to properly use hand signals for stopping and turn indication, dealing with common signaled intersections, and the safest way to handle turning vehicles and merging buses.
Before We Get Started
Always remember that safety begins with you. I encourage all of those who ride to obey the rules of the road as if you were a vehicle yourself (in truth you are), wear a helmet, clothing that makes you highly visible to those around you, and if traveling at night utilize multiple reflectors and lights on the front and back of your bike.
Universal Hand Signals
I know you've all learned it at some point in your life, but a small refresher is always nice. Because bikes are typically not equipped with brake/turn lights it is up to you to make other vehicles around you aware of your movements and actions.