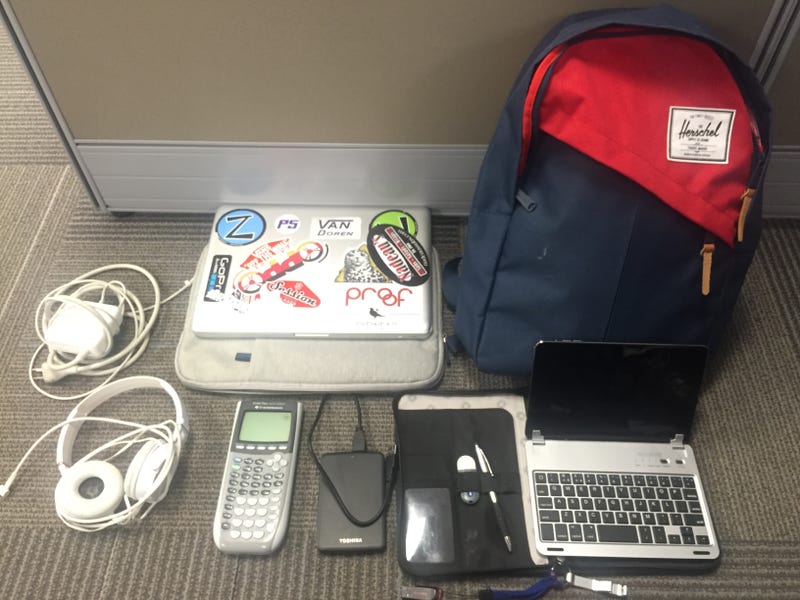 ... for the nerd and the last-gen Apple fanboi. I recently downsized my daily bag from a giant L.L. Bean backpack that took me faithfully through college, but has now seen its better days behind it*. I no longer need to carry around heavy textbooks or sneak in a 30-rack of beer into a "dry" dorm (not that I would do that). So I figured I would share my daily with you and ask for pictures of your bags with its contents dumped on the floor carefully arranged to show it's utility.
*For those of you that know of the L.L. Bean lifetime warranty and no receipts needed policy, I consider that less of a lifehack and more of a well... I'm not here to give you life lessons in morality. I was looking to downsize too.
The Bag
I went for a 15L bag from Herschel because it was simple, had good reviews for quality, decent price, and had a bit of color without looking too childish (this isn't a democracy, it's a dictatorship, so no objecting to my subjective opinion). No complaints.
iPad Mini