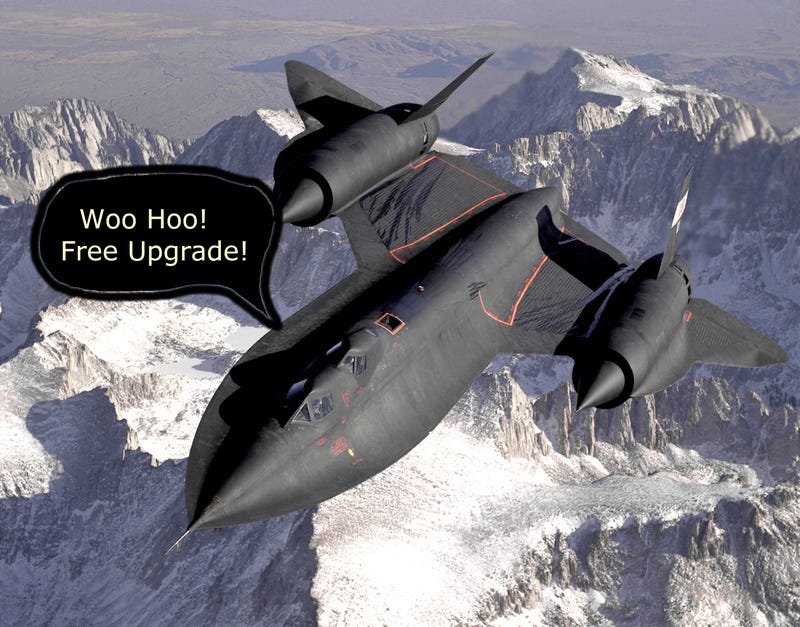 Is your business travel ramping up? Here are a few tips that I follow to make travelling by air suck less.
These tips are generally for people flying on business. I've found that my personal travel is way too infrequent to accrue enough miles to get close to upping my status unless you make semi-regular trips to other continents.
Also, my experience is only with the Delta Medallion program, so you will obviously have different rules and little quirks based on what airline you pick to fly. I'm trying to share my tips here, not over-generalize and make every tip a blanket statement.
1. Research and Sign Up with a Frequent Flier Program
You're going to want to pick one and only one frequent flier program that covers all of your travel. Splitting between two or more programs will mean you will likely never get your status perks. Check prices on flights from your airport to all the places you might fly to make sure you have a fairly consistent option based on where you are likely to travel. Also, make sure to include partners that share FF program miles. As a Delta frequent flier, I can fly Alaska Airlines whenever and still get those miles toward my status. I believe Alaska Airlines is a good choice if you're in the Northwest since they partner with Delta and American. One thing to note is that, as a Delta FF, I don't get any perks flying Alaska until I'm a 2nd tier (Gold) member. Silver status does nothing in the way of getting better seats.
2. Pack Smart
I won't go into this much since it's pretty well covered in Up In The Air. I'm not a fan of roll bags, so I have a convertible duffel/backpack from REI. Not the most stylish, but it gets the job done and it doesn't make dumb click-click noises when walking on tile. If you travel often enough, some always packed cubes with the basics (skivvies, socks, undershirts) go a long way to making packing/repacking a breeze.
Also, always have consistent spots for things. Home keys go in the front, outer pocket of my bag. Nothing is worse than trying to dig through your suitcase for your house keys after a trip when all you want to do is sleep.
3. Successfully Navigate the Airport
Check a bag if you have a layover and bring a carry-on if you have a direct flight. Checked bag fee waiving is one of the first perks you get, though it usually doesn't matter for a business traveler if your company is paying for the flight anyways.
For security, have a spot where you put your phone/wallet/pocket stuff in your bag or coat pocket (zippered). Empty your pockets into your bag while in line for security so you only have your ID and your ticket to deal with after you pass the ID checker. This way, you only need one bin for your laptop and ID/ticket. Your shoes and jacket/coat do not need a bin. For everyone's benefit, the only thing that should be in a bin is your laptop and maybe a belt if you travel with one.
4. Upgrades, Baby.
This is the goal. Upgrades are your consolation prize for having no life. Upgrades make flying suck less. First class upgrades mean free booze and a way comfier seat. After you suffer through enough flights to get your base status, you'll be upgrade eligible, but if you're just starting out, it's going to be a while until you get a free first class upgrade.
From my experience on Delta, depending hugely on the clientele of the flight, you won't get a first class upgrade until you get well past Silver (25k) and well into Gold (50k). Where there are a lot of commuter travelers, there are a lot of platinum and diamond status flyers, meaning lowly old you isn't getting the upgrade. Also, note that you're more likely to get upgrades based on the ticket class you purchased. As a mid/high range Gold, I get upgraded about 25% of the time, I'd say.
When you get to the gate, you should check your upgrade list either on your phone, airport monitor, or with the gate agent. Just say something like, "Hi there, I was wondering if you could check my upgrade status?" It's a common question for them and they shouldn't be put off by it. Generally they'll tell you if you're close or if there's no shot.
They should start filling the empty first class seats a few minutes before boarding. One trick if you don't get upgraded and you have a horrible seat, you might be able to ask for a better seat that someone who was upgraded has vacated. Generally those folks have an exit row or an extra leg room seat because they got dibs on those first due to their status. If you're nice, you might be able to get a sympathetic gate agent who will move you into one of those spots after they clear the first class upgrades.