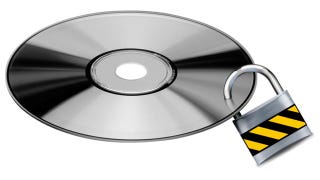 Don't you hate it when you acquire a movie overseas only to be penalised by your Mac's DVD Player for playing it? Well, I have some brilliant news for you. Those dark, dark days are long over thanks to open source.

Let's say you're visiting Canada from New Zealand and you acquired the fourth season of Dennis the Menace on DVD. Upon inserting the DVD into your Mac and launching DVD Player, you will undoubtedly be greeted by this nuisance:
Most DVD drives are designed to play DVDs of all region codes. However, on the insistence of major movie distributors, the Mac firmware has a cap on how many times the region of the DVD drive can be changed. The region of the DVD drive can only be changed to that of the DVD five times. On the fifth attempt, the DVD drive will be permanently set to the selected region, rendering DVDs of other regions unplayable. It will just spit the DVD out against your will. There is no known fix to reset the region change counts.
This may be an inconvenience for movie buffs with an unfathomable amount of foreign movies of different region codes... *look at my husband*

What the bloody hell is the point of region codes?

To put this simply, major movie distributors enforce region codes to control how movies are released. Release date, copyright, licence, distribution, price, rating and content are controlled in accordance with the law of the region. Despite industry efforts, there is an ongoing debate on whether the practise of enforcing region codes is in violation of free trade rules.
Here is the region code system for DVDs (and Blu-rays via an external drive):

DVD
Region 1: Canada and United States

Region 2: Europe, Greenland, South Africa, Japan, Middle East and United Kingdom

Region 3: Southeast Asia

Region 4: Australia, New Zealand and Latin Americas

Region 5: Africa, Russia and South Asia

Region 6: China

Region All: Compatible with most region-locked DVD players

Region Free: No region code; works like Region All
Blu-ray
Region A: Americas and East and Southeast Asia,

Region B: Australia, New Zealand, Europe, Middle East, Africa and United Kingdom

Region C: Central and South Asia, China and Russia

Region ABC: Compatible with most region-locked Blu-ray players
If your DVD drive locked you out or your telly's DVD/Blu-ray player is region-locked; the region of the DVD or Blu-ray can be determined by looking at the back of the case. At the bottom there is a titchy symbol with a number or word (DVD), or one or all three letters (Blu-ray). Most recent new DVDs and Blu-rays are encoded as Region All/ABC and Region Free.
Here are the steps to get around this monstrosity.
The most uncomplicated way to steer clear of being penalised by DVD Player is to use VLC. VideoLAN Client is an open source multimedia player that can play DVDs and Blu-rays of any format and region code. VLC is free and available on a wide range of platforms.

Step 1 — Download VLC for Mac OS X or another operating system and proceed with the easy installation.
If DVD Player launches automatically when a DVD of a different region code is inserted (it won't for Blu-rays), you will be forced to change the region of the DVD drive or cancel the process, which will eject the disc. The next step is to disable this automation.
Step 2 — Choose System Preferences from the Apple menu () and click CDs & DVDs. For the When you insert a video DVD option, in the drop down menu select one of the following:
Ignore — The computer will do nothing.
Open other application... — Choose VLC from the Applications folder. VLC multimedia player will launch automatically, but the movie will have to be manually started.
Note: If your Mac doesn't have a built-in DVD drive, ignore this step and proceed to the next step. These Macs don't come preinstalled with DVD Player.
Step 3 — If Ignore is selected in the previous step, launch VLC from the Applications folder. Choose Open Disc... from the File menu or simply press ⌘D. If the DVD or Blu-ray is already inserted, VLC will automatically recognise it and the title will appear in the dialog box.
If you don't want to sit through 25 minutes worth of deafening trailers for chauvinistic comic book movies about arrogant superheroes, click Disable DVD menus. Doing so will almost always take you straight to the first chapter of the movie or telly show episode.
Click Open to start the movie.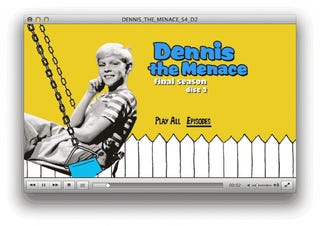 Choose Fullscreen from the Video menu or simply press ⌘F. Grab a bowl of popcorn and enjoy! :D