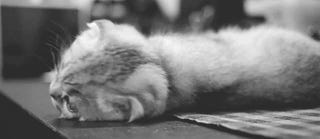 It's Friday. That means it's time to share what you know, ask what you don't, and generally partake in some insightful conversation. Right here, right now! Ask questions, offer advice, discuss productivity tips, or just chat about whatever's on your mind.
We're coming to you from Hackerspace, the commenter-run playground for Lifehackers. Drop by Hackerspace any time you want to share your tips, how-tos, or just talk it out with your fellow readers.
A side note about Hackerspace:
We want more tips/tricks/questions/comments here! You guys are an amazing community and so you have have your voice heard. Want to be an author? We'll have a comment below where you can ask to be made author.
If you're not an author, you can still write a post on your kinja personal blog and we can reshare it on Hackerspace (just let us know where to look). We do it all the time. The other commenter mods and I will be looking for commenters wanting to be new authors.
Also, why don't you subscribe to our RSS feed?
Image: WhatsupWatson
Here's some "rainy day" music since it's raining where I am.
June Hymn Pt.2 from CarmenLewis on 8tracks Radio.