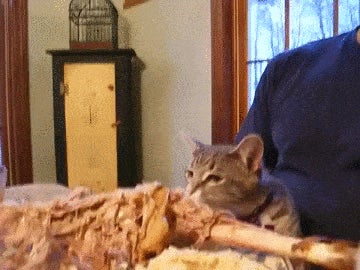 Welcome to the Friday open thread! How was your Thankgiving? Any pumpkin pie or cranberry sauce or other holiday recipie you'd like to share? Any tips for handling family, friends, and loved ones? Take advantage of any good Black Friday deals? Looking forward to Cyber Monday? Holiday plans? Anything else you'd like to tell us about on this relatively slow day in the kinjaverse?
This week on Hackerspace, new author Sara Maguire instructed us on how to make good Inforgraphic Resumes, bangishotyou gave us a smartphones gift guide, and myprettyfloralbonnet reminds us to to take note of local urgent care centers when we move.

If you would like to join the merry band of Lifehacker readers who make up Hackerspace (us!), then read the mostly up to date guide and ask in the comments. We generally require that authors have at the least a Hackerspace appropriate article on their kinja and a comment history of some sort.
[image via cheese and glory]