Memorial Day weekend, my fellow American-ish-type folks! By American, I mean those from North or South America. Maybe even those of Euro, African, Asian, and Islander descent. Not those people of Atlantis, though! We all know how they are are, with their non-existence, like, "Oh, look at me! That's right! You can't. I don't exist!". Seriously. They don't.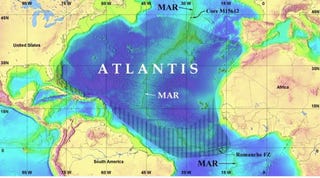 But, today won't bring me down. I feel good today. The weather is cool. The weekend is almost upon us. And my daughter has 4 days left of school before she and the wife head down to LA for 4 or 5 days for rest and relaxation. My son and I will be chillin' and eating like kings while they are gone!
So, what are you up to this weekend, my friends? I am trying to get the wife to commit to a new car. This has been an ongoing process. And, she may finally have to commit after a long drawn out time of test driving and automotive research. I think she is either going Sorento or a Traverse. Either way, I like those choices for a mom-style SUV that she wants.
Leave me some comments and open thread stuff below.