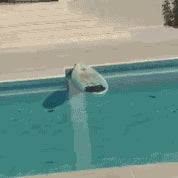 Friday—at last! That means it's time for our weekly open thread hootenanny, where you share your tips and aspirations, where your editor shares his weekly recipe, and where everyone else without a Kinja account just stands around awkwardly, with nary a star to give. Enjoy!
Today's open thread is hosted by Lifehacker's commenter driven blog Hackerspace. If you're interested in joining our happy little community, ask to be an author in the comments.
Check out the always up to date hackerspace guide first.
[Image via Reddit]